Summer is one of the things children look forward to the most. School's out, and children are ready to get back to their much-awaited playtime. But instead of letting your child become glued to TV screens, computers, or mobile devices watching cartoons or playing video games, this may be the perfect time to encourage them to engage in activities that offer the right balance between learning and fun. This is where summer camps come in! 
Our camps offer unique activities led by experienced counselors that are centered around life lessons, exploration, and fun.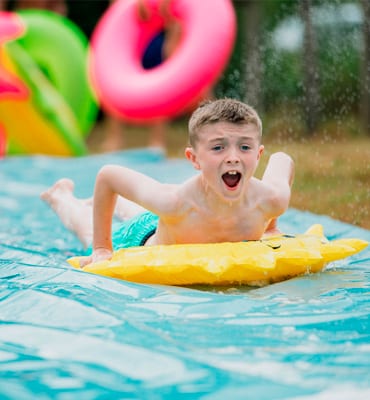 What Makes Nest Camps Unique?
We incorporate non-traditional camp activities to help campers develop self-confidence, resilience, and risk management skills.
We integrate activity with nature to allow campers to disconnect from electronics and connect with the great outdoors.
Our camps are led by caring and trained staff who will help cultivate friendships and bring out the best in each camper.
Discovery and exploration await your summer camper this year! Each week we will be traveling to a new destination around the world.
Campers will learn fun facts about the culture and history of the country.
Make and try the local cuisine.
Play popular childhood games from the country they are visiting and test their new skills at the end of each week in The Nest Summer Games.
and so much more!
View our 2022 Summer Camp Guide and weekly themes now!