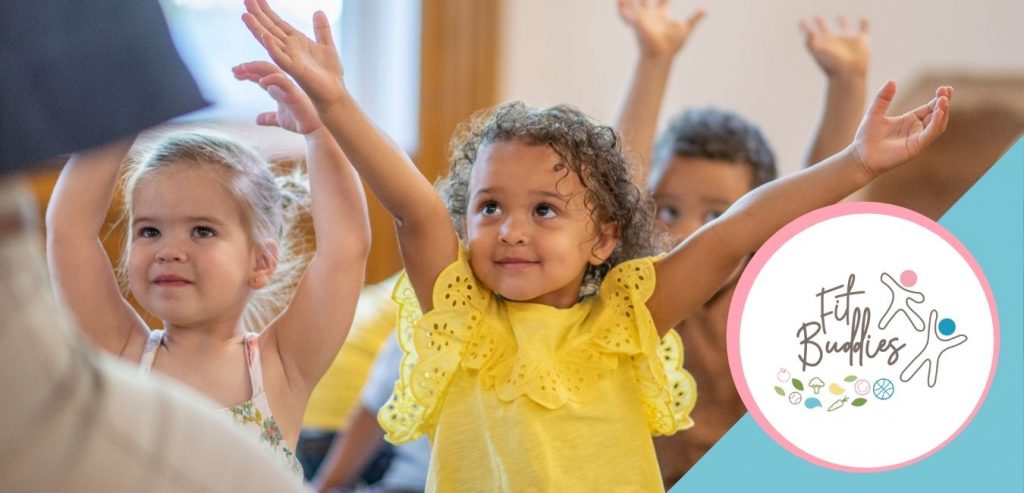 Get ready to move, dance, and exercise! Our Fit Buddies program will provide your child with early insights into healthy activities such as yoga, deep breathing, stretching, meditation, sports, and exercises designed to keep them active and engaged.
Being physically active has several overall health benefits: it increases the size and development of the brain, increases blood flow to the brain, strengthens muscles of the heart and lungs, and it helps increase energy and stamina.
In addition to the physical benefits, Fit Buddies also incorporates many unique and hands-on learning experiences for your child. For example: when children are engaged in these activities they are developing language, problem-solving, and self-regulation skills necessary for later success in academics and life.
Fit Buddies is taught by an in-house dedicated Education Coordinator. Families can expect to see these classes taking place once a week per age group and classroom as part of their enrollment at The Nest!