November 1st – 30th
The Nest Schools is partnering with Reach Out and Read for a children's book drive this fall! This giving project is part of our #KindNESTmovement to give back to the communities we serve.
Reach Out and Read is the only organization that works directly in pediatric practices to share the many benefits of families reading aloud to their children every day. The organization aims to create a world in which family income, race, and geography are no longer predictors of a child's readiness, school, or life success. A partnership between Reach Out and Read and The Nest Schools benefits communities across the country as the two organizations share a common mission: helping young children develop a lifelong love of learning during the most critical developmental years. Along with providing families with valuable literacy tools, The Nest Schools hope that this project will spread kindness and awareness across all communities.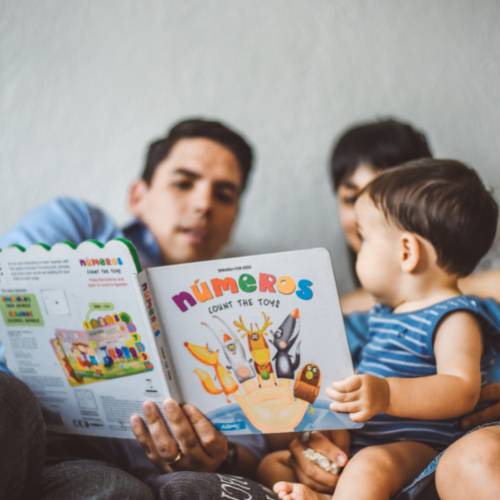 At Your Local Nest School
Enrolled Nest School families can drop off donations at their school in the designated book bin. All physical book donations will go directly to a local practice within a 15-mile radius of the school.
Virtual Book Drive
Anyone can participate in our virtual book drive! Online monetary donations will benefit practices within the state of the school you made your donations through.


Children's board books that are appropriate for children ages 0-5 years old.
A board book is a book made from durable board, rather than paper pages. They are made with thick, solid covers and thick pages, and are smaller in size than ordinary storybooks.
Board books are designed to withstand little hands that are perhaps not so gentle!
Donations of used coloring or activity books cannot be accepted.