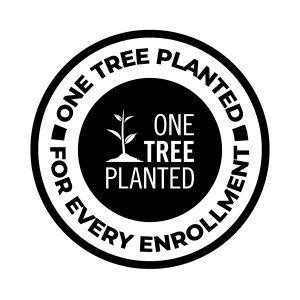 We're going digital! We have now enrolled in a sustainable future with digital enrollment paperwork. Plus, every digital enrollment paperwork submitted will plant a tree in an in-need community!
We have partnered with One Tree Planted, a non-profit organization dedicated to global reforestation, to plant a tree for every digital enrollment paperwork submitted.
We are committed to providing quality early education to families while also contributing to a better future for all children. With the new digital enrollment paperwork system, the school hopes to reduce paper usage and minimize its impact on the environment.
"We are thrilled to make the switch to digital enrollment paperwork and take a step towards a sustainable future," said Brittany Madonna, senior vice president of marketing and communications of The Nest Schools. "Not only will this initiative help us reduce our carbon footprint, but also give back to the planet through our partnership with One Tree Planted."
One Tree Planted is a non-profit organization that plants trees all around the world to combat deforestation and its impact on the environment. The organization works with reforestation partners in North America, South America, Asia, Europe, and Africa, to plant trees in areas that need it most.
"We appreciate the support of The Nest Schools and all the great work we will be able to do as a result of this partnership. The trees we plant together will have positive impacts on nature, biodiversity, and people for years to come," said Ashley Lamontagne, forest campaign manager at One Tree Planted.
The Nest Schools is excited to take this step forward towards sustainability and encourages other educational institutions to follow suit. In addition to joining this initiative, The Nest is an Eco-Healthy Child Care® Endorsed provider and has taken the necessary steps to providing the safest and healthiest learning environment possible for children in their care. By making small changes, we can all make a big impact on the environment for our future generations of learners.
For more information about One Tree Planted, visit onetreeplanted.org