Welcome to Buddy's Book Review! A review of our favorite children's books here at The Nest Schools. We thoroughly believe in the power of literature, and we are excited to introduce wonderful new children's books to our families in hopes that they will expand their own home libraries as we expand our own!    
How will we review and rate each book? Each book will be rated in terms of likeness to our core values: kindness, fun, wellness, and innovation. Five beautiful feathers will be given for the core value we think that each book represents the best. Happy Reading! 
"The Feelings Book" by Todd Parr is a colorful and playful children's book that explores a range of emotions in a relatable and easy-to-understand way. The book features bright, cheerful illustrations and simple, straightforward language that is perfect for young readers. 
The book begins by introducing a diverse cast of characters, each with their own unique emotions and feelings. From happy and sad to angry and scared, the book covers a wide range of emotions and encourages children to recognize and express their own feelings. 
One of the standout features of this book is its emphasis on the importance of talking about emotions. Throughout the book, Parr encourages children to share their feelings with others, whether it's a friend, family member, or teacher. This is an important message, as many children can struggle with expressing their emotions and may not know how to talk about what they're feeling. 
At The Nest Schools, we have created an entire program surrounding the concept of our emotions and the emotions of others. Art of Living teaches young children the importance of empathy and kindness to ourselves and others. Activities such as matching a card with a facial expression on it with an emotion helps to teach body language! 
Buddy gives "The Feelings Book" five feathers for KINDNESS. Recognizing and validating our emotions, being kind to ourselves when we feel things, and soothing ourselves when we are upset are true forms of self-kindness.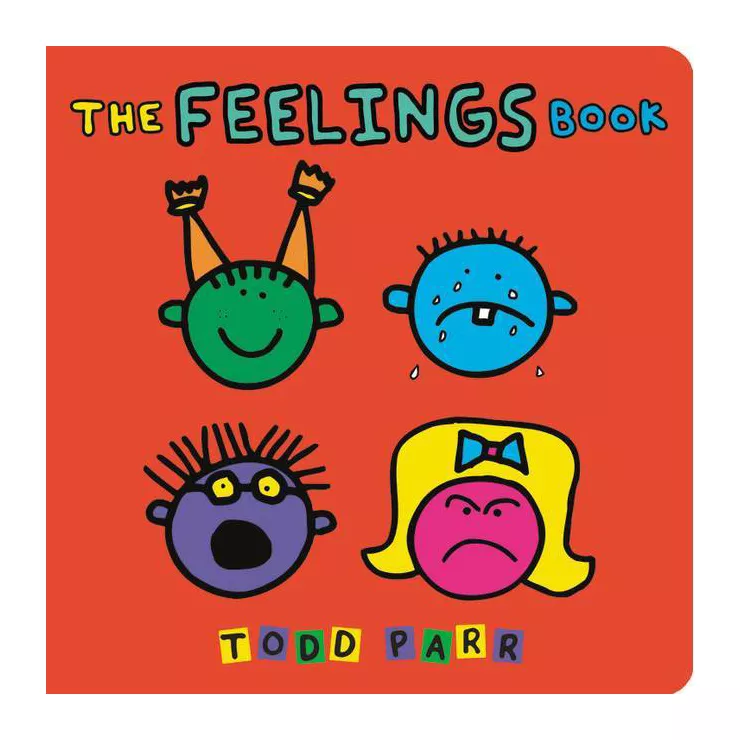 Overall, "The Feelings Book" is an excellent resource for parents, teachers, and caregivers who are looking for a fun and engaging way to introduce children to the complex world of emotions. With its bright illustrations and relatable message, this book is sure to become a beloved favorite among young readers.