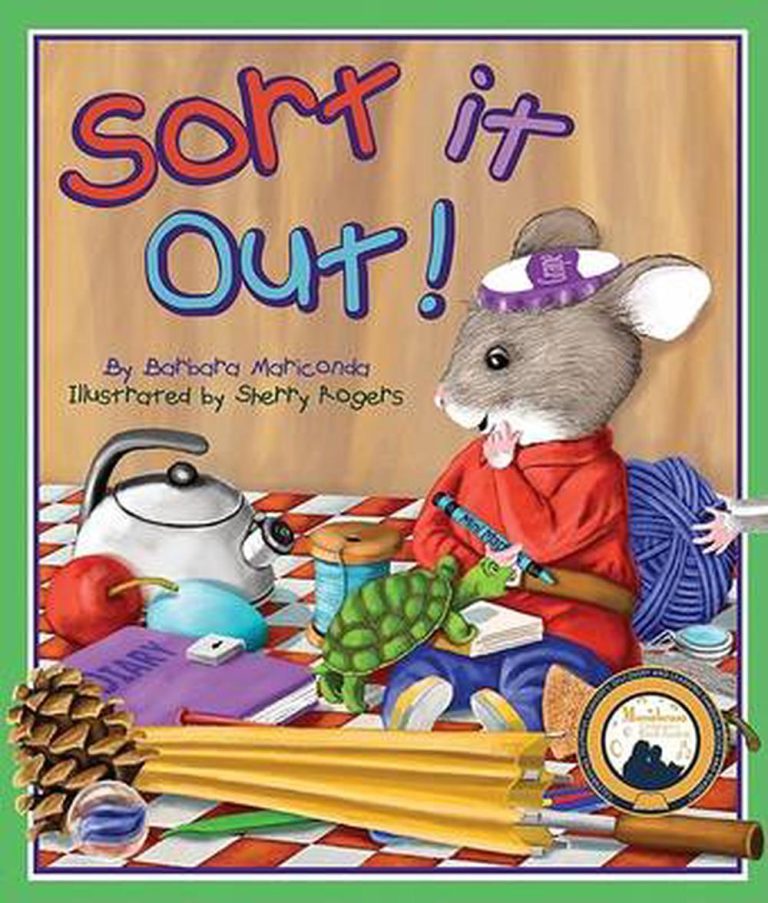 Welcome to Buddy's Book Review! A review of our favorite children's books here at The Nest Schools. We thoroughly believe in the power of literature, and we are excited to introduce wonderful new children's books to our families in hopes that they will expand their own home libraries as we expand our own!   
How will we review and rate each book? Each book will be rated in terms of likeness to our core values: kindness, fun, wellness, and innovation. Five beautiful feathers will be given for the core value we think that each book represents the best. Happy Reading! 
"Sort It Out" by Barbara Mariconda is a charming children's book that combines an engaging story with an important life skill – sorting and organizing. With its colorful illustrations and relatable characters, this book offers young readers an entertaining and educational experience. 
The story follows Packy, a young packrat, who has a habit of collecting and hoarding various items. As Packy's collection grows, his living space becomes increasingly cluttered, and he struggles to find what he needs. Feeling overwhelmed, he embarks on a journey to discover the importance of sorting and organizing. 
Mariconda cleverly weaves a valuable lesson about organization into the narrative, capturing the attention of young readers and parents. The book introduces key concepts such as categorization, decluttering, and creating order, while emphasizing the benefits of organization, such as saving time and reducing stress. 
The author's writing style is simple and accessible, making it suitable for children in the early years. The use of repetition and rhymes adds a playful element to the storytelling, making it both enjoyable and easy to remember. Children will be captivated by the adventures of Packy as he explores different sorting methods and learns valuable lessons along the way. 
The illustrations by Sherry Rogers beautifully complement the story, bringing the characters and their surroundings to life. The vibrant colors and expressive artwork enhance the overall reading experience and make the book visually appealing to young readers. The illustrations also provide visual cues that reinforce the concepts being introduced, making it easier for children to grasp the ideas presented. 
Buddy gives "Sort it Out" five feathers for WELLNESS. Taking care of your surroundings is essential to your overall health! At The Nest Schools, we have created an entire program, Art of Living, that teaches young children the importance of taking care of themselves and how to clean their home and belongings, such as baby dolls and toys.  
"Sort It Out" by Barbara Mariconda is a delightful and educational children's book that effectively teaches the importance of sorting and organizing. Through its engaging story and captivating illustrations, it encourages children to develop essential life skills that will benefit them as they grow. Whether read at home or in a classroom setting, this book serves as a valuable resource for parents and educators seeking to introduce the concept of organization to young minds in a fun and accessible way.